$120 from 4 donors
$5,000 goal
Let students and others experience Panama Hotel Jazz free of charge
Panama Hotel Jazz is a 90-minute spoken word and music program based on the history of Seattle's 103-year-old Panama Hotel and its significance in the Japanese American community. The program describes events and personal stories about Nihonmachi (Japan Town) and the impact of WWII incarceration. Musical scenes develop themes of Japanese American esthetics, Nihonmachi prosperity, Jackson Street jazz scene, desolate camp locations, endurance, national allegiance, familial bonds, lessons from injustice, legacy and redress. Included in the presentation is an excerpt from Mary Matsuda Gruenewald's Looking Like the Enemy: My Story of Imprisonment in a Japanese American Internment Camp.
This campaign will extend the life and reach of this work by presenting the program free of charge at larger venues and regional schools. Likely schools would include Puget Sound Community School (660 S. Dearborn, Seattle) and Green River Community College (12401 SE 320th St, Auburn) because their curriculum includes the study of books about the Japanese American experience. The public venues would include the Seattle Asian Art Museum and Rainier Valley Cultural Center because of their link to subject matter and proximity to the local Japanese American community. This proposal would also serve as a prototype for future funding from other sources like the National Park Service Confinement Sites Grant.
Support a fundraiser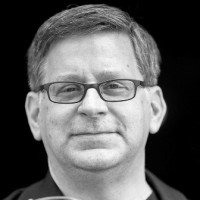 Steve
$45
2 donors
Want to fundraise for this cause?
Add your photo here!
Join the team
About the Sponsor
The fiscal sponsor for this campaign is Earshot Jazz, a nonprofit, 501(c)(3) arts organization formed in 1984 in service to the growing community of jazz artists and audiences in Seattle and the Pacific Northwest. Earshot publishes a monthly news magazine, provides educational programs and special projects in jazz, and presents nearly 100 concerts annually, including Seattle's major jazz festival. Earshot has established an international reputation for the quality of its programming and services while becoming an integral part of Seattle's vibrant cultural scene.
The artist producing this work is Steve Griggs, a saxophonist, composer and writer with 55 published articles in Earshot Jazz Magazine, 5 commercial recordings with 2 that feature drummer Elvin Jones, 84 original compositions and formal education in music performance, business, arts management, and narrative non-fiction.